Poppy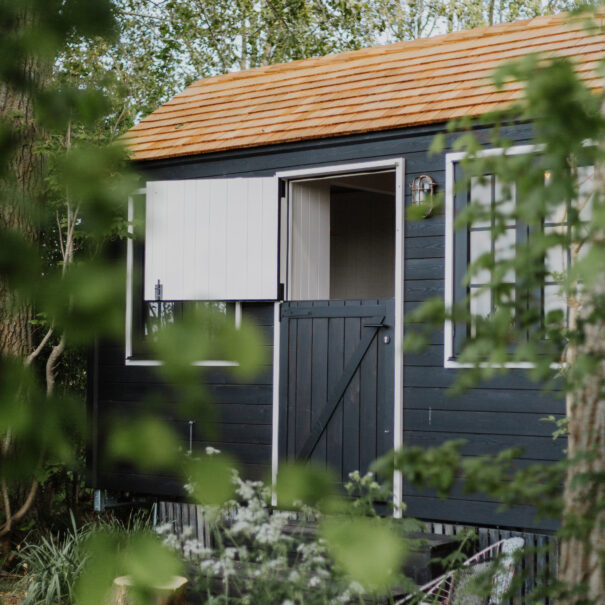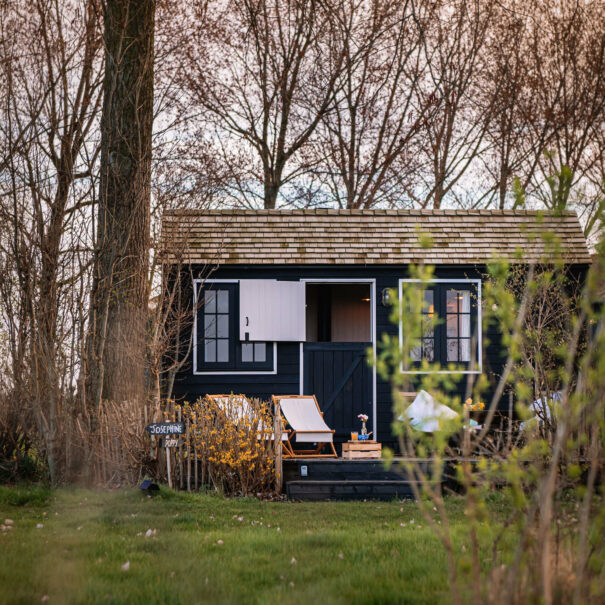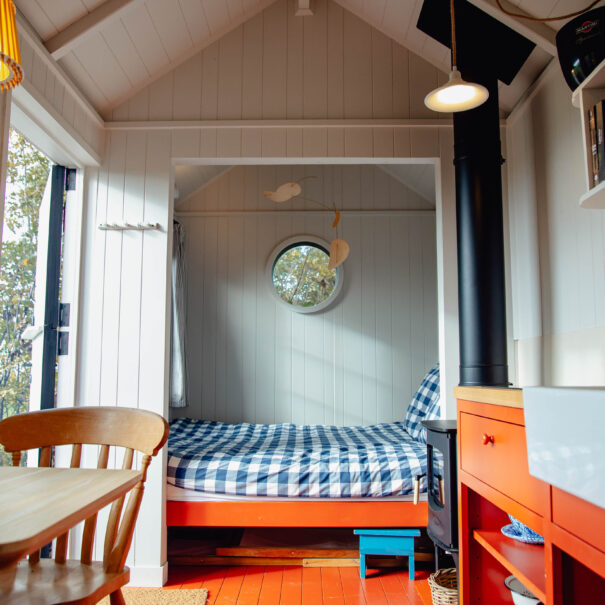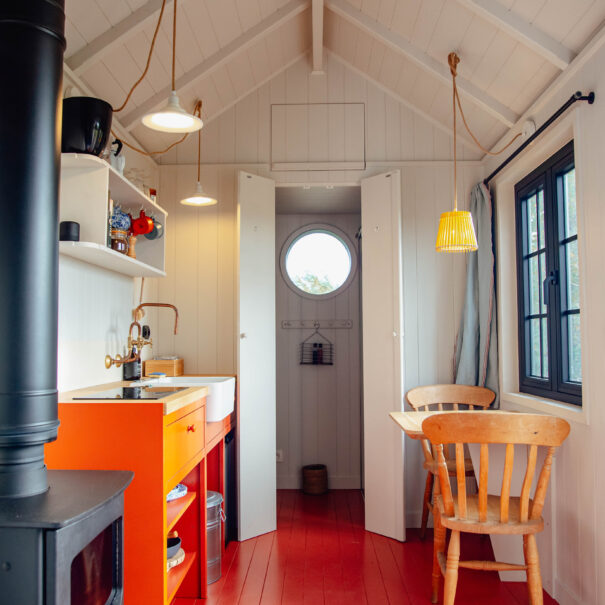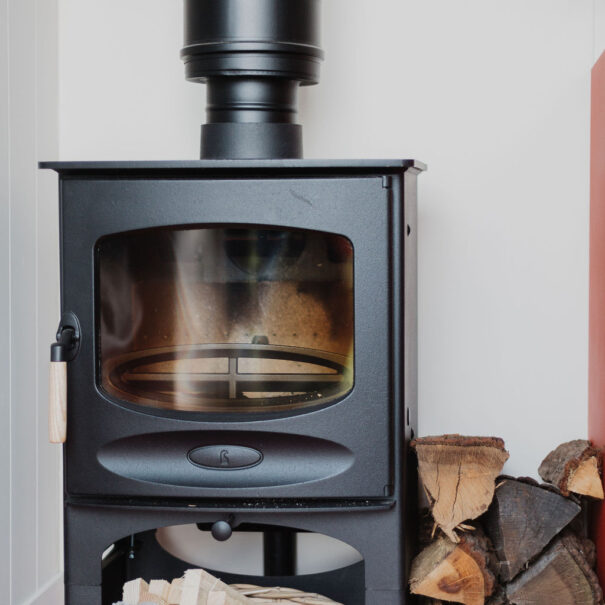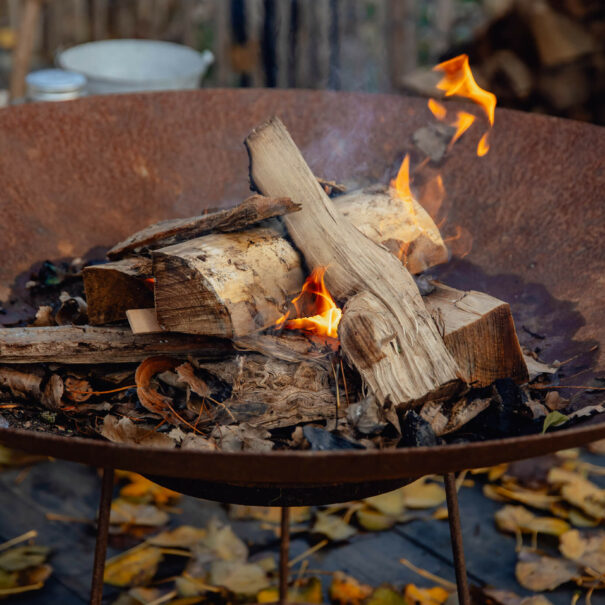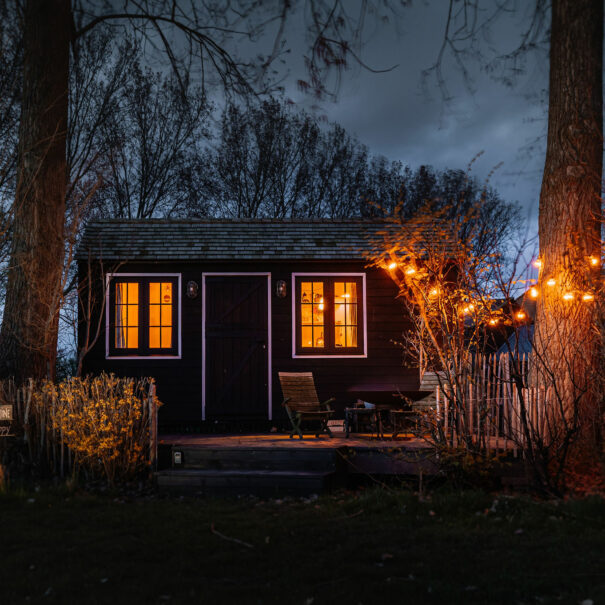 Hidden between the hedges under the poplars and cladded in black wood, our second tiny house Tiny Poppy looks out to the large surrounding fields. Open the stable door and enter a charming décor inspired by the traditional shepperd huts. Poppy offers a large and cozy bed on the left side, a wooden stove and a funky red kitchinette in the center, and hidden behind a wooded door on the right, lies the comfortable bathroom. A dining table and two farmhouse chairs by the window complete your tiny nest.
Outside the tiny house, on the large terrace, you can enjoy the most beautiful sunset by the firepit, gaze at the stars or simply listen to the silence that the countryside has to offer.
Tiny and elegant, equipped and comfortable, Poppy has it all to make your stay an unforgettable moment.
From 185€ per night.
Equipment and Amenities
This price is for 2 people and includes bedding, bath towels, soap, shampoo, tea, coffee, wood for reasonable use and two bicycles.
Poppy Tiny House has all the amenities you need for a romantic out-of-time experience in the middle of nature. You'll spend your time near the wood-burner with all the facilities Poppy has to offer. A cosy double bed tucked in an alcove, a dining or working table, a bathroom with a shower and a dry toilet and a small, fully equipped kitchenette.
As you wake-up, we invite you to step outside the tiny house, on the wooden terrace, and head to the village to put the finishing touch to your breakfast. For this, we provide you with two bikes to really experience local life.
On request, you can also ask us to set up a tailor-made service for your your stay.
Poppy Tiny House owes her beauty to nature. We wanted to provide you, in wild and remote places, with an extraordinary experience in accommodation designed using 100% natural materials. Poppy offers a certain autonomy in water and energy (solar & electricity) for your comfort. Nevertheless, we advise you to manage the use of these resources sparingly.