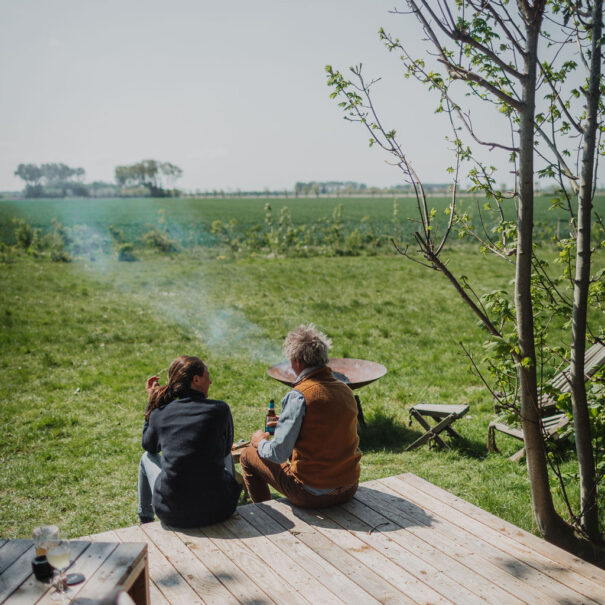 After many years in major cities around the world we had the opportunity to buy this amazing old Dutch farm and to move to the countryside here in Zeeland, completely changing our lifestyle.
The previous owners had a camping site on the property. We simply added our touch and changed a letter or two, going from "camping" to "glamping". We started planning and planting, to attract birds and bees. We restored and redesigned the garden to create new perspectives.
We are learning so much from this unique place and sharpening our vision. Amongst the many ideas and projects we have, we are currently working to create an entirely edible garden, with shaded and sheltered parts for all four seasons, where guests will be able to stay and disconnect from their busy lives.
It is a work in progress, nature has its own pace. But the garden grows, the new trees settle their roots and the tiny houses multiply, so stay tuned for our new developments and come visit us again…
The tiny houses are located on a field belonging to the farm in the middle of the gorgeous landscapes of the Polders, between the villages of Retranchement and Zuidzande and just a few miles from the beaches of Cadzand in the Netherlands and Knokke in Belgium. Surrounded by fields, the location has breathtaking 360° views, is very quiet and enjoys the constant sight of the gigantic and ever changing skies.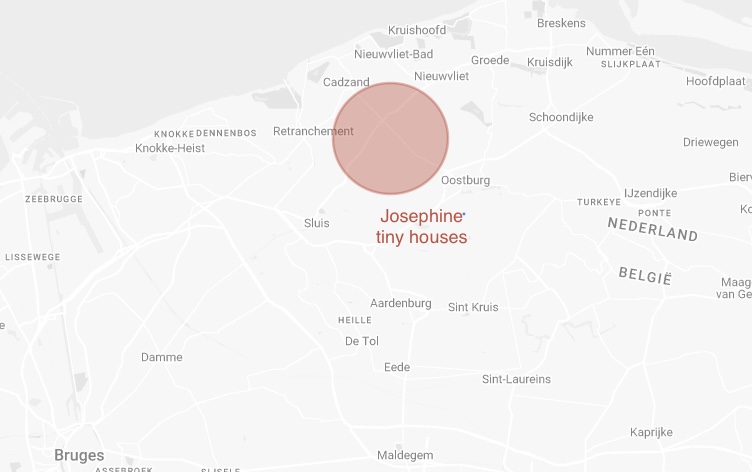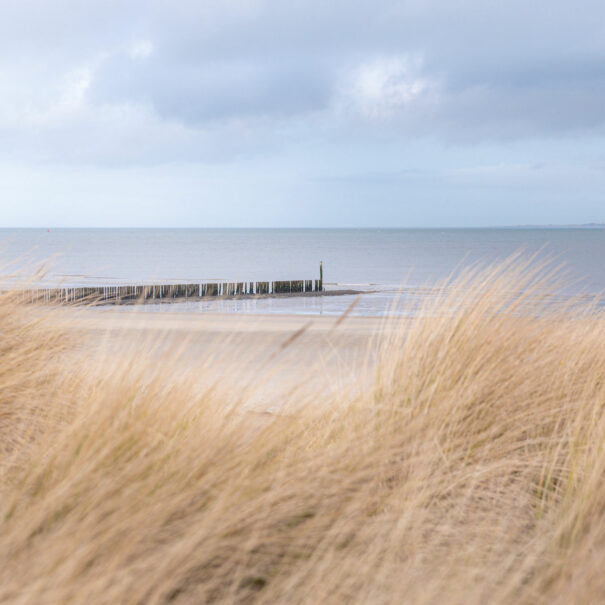 There are so many things to do and see in Zeeland: endless beaches and dunes, dikes and walled cities, golf courses and star studded restaurants. So wether you are a fauna spotter or a birdwatcher, a cyclist or a runner, a golfer or a kite surfer, a culture lover or a foodie, there is always something for you out here.
For more information, we recommend checking out the website: https://www.zeeland.com/en