Josephine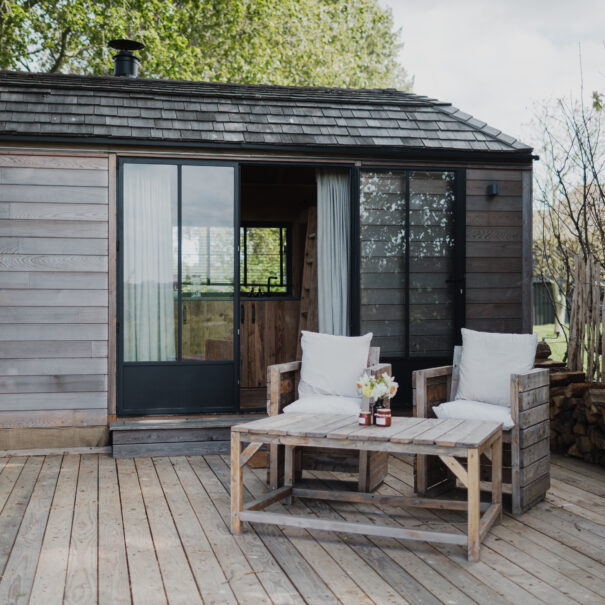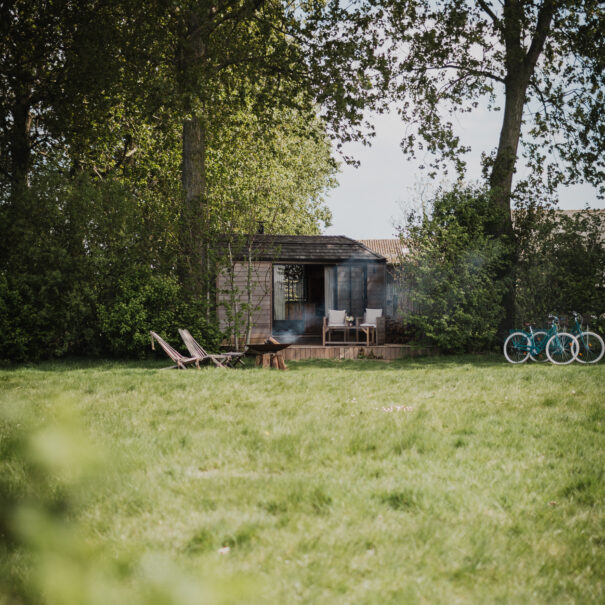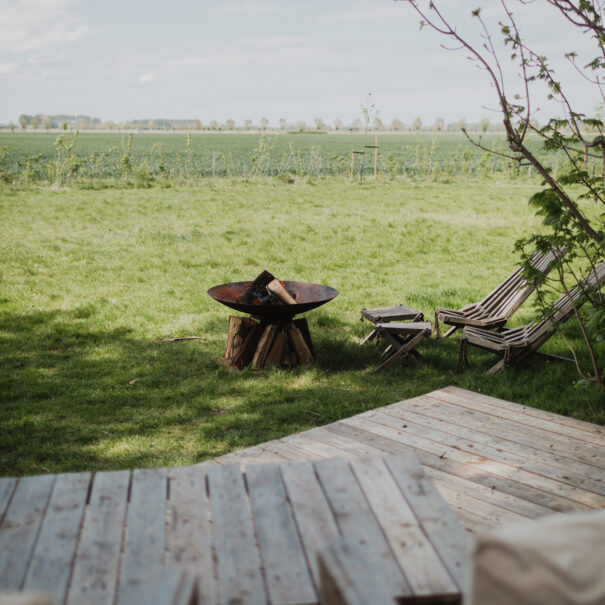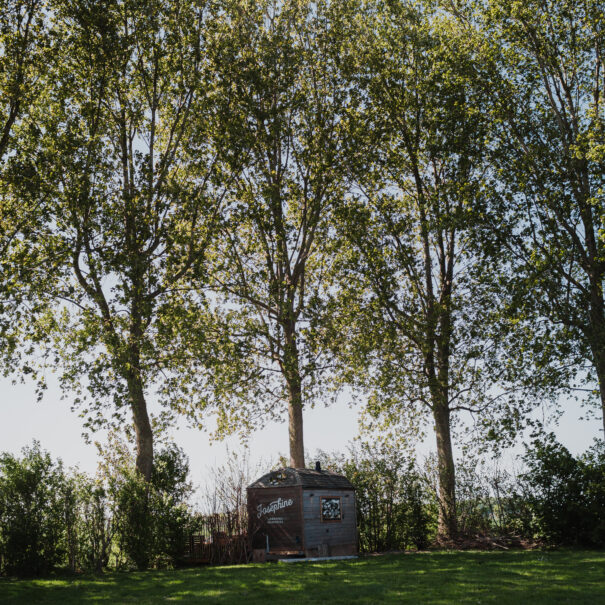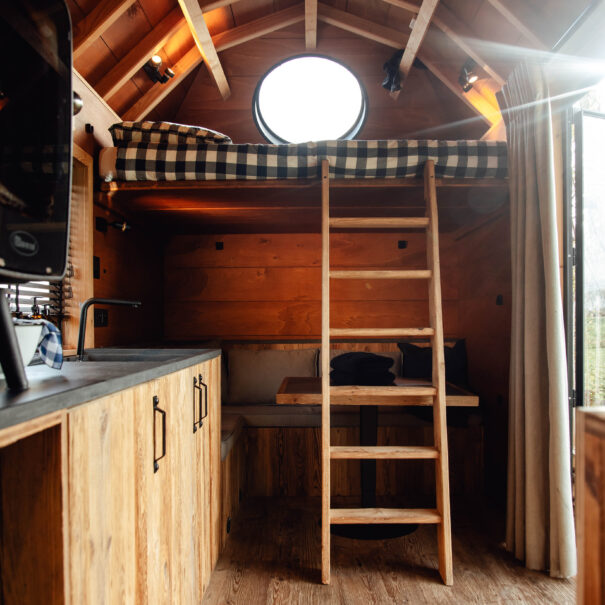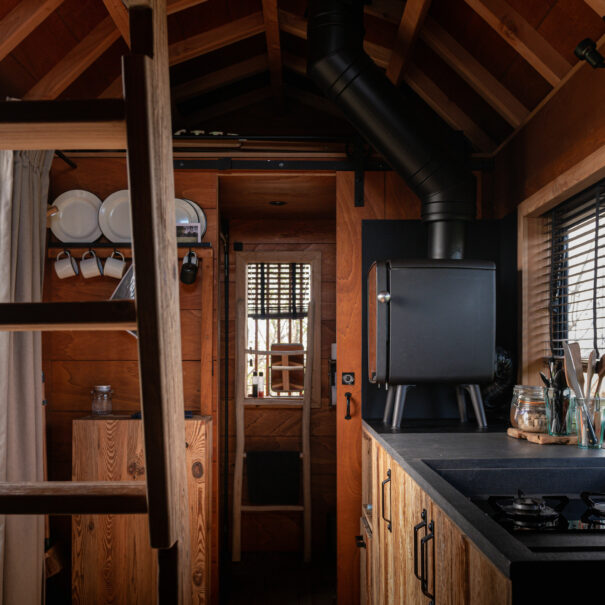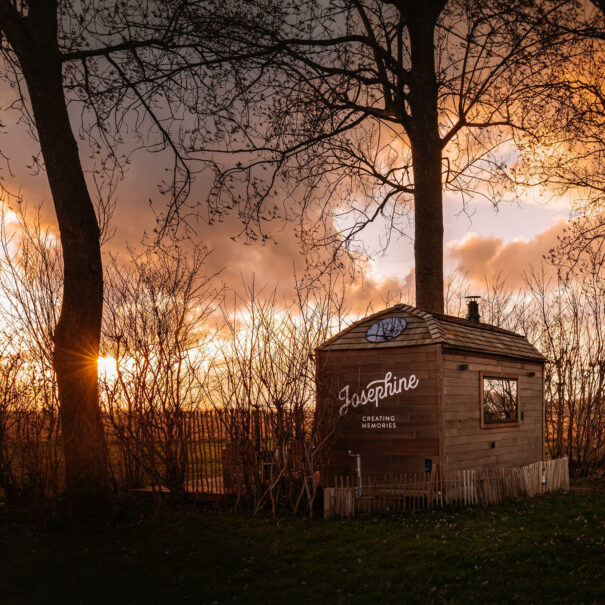 Tucked underneath poplar trees and cladded in cedar wood, our first tiny house Tiny Josephine looks out to the large surrounding fields. Step on the generous wooden terrace, open the wide glass doors and enter your cosy nest. You will find a comfortable seating area and dining table, a large bunkbed under the sky and a kitchinette. On the left side, behind the wooden stove and hidden behind a sliding door, lies the private bathroom.
Once the day starts fading, sit down and relax on the terrace, start a fire and listen to the perching pheasants or simply enjoy the sun going down.
Tiny and original, equipped and comfortable, Josephine has everything to make your stay an unforgettable moment.
From 185€ per night.
Equipment and Amenities
This price is for 2 people and includes bedding, bath towels, soap, shampoo, tea, coffee, wood for reasonable use and two bicycles.
Josephine Tiny House has all the amenities you need for a romantic out-of-time experience. You'll spend your time near the wood-burner with all the facilities Josephine has to offer. A small cosy living room, a double bed on the mezzanine, a spacious shower room with dry toilet and a small, fully equipped kitchenette.
As you wake-up, we invite you to step out onto the wooden terrace and head to the village to put the finishing touch to your breakfast. For this, we provide you with two bikes to really experience local life.
On request, you can also ask us to set up a tailor-made service for your stay.
Josephine Tiny House owes her beauty to nature. We wanted to provide you, in wild and remote places, with an extraordinary experience in accommodation designed using 100% natural materials. Josephine offers a certain autonomy in water and energy (solar & gas) for your comfort. Nevertheless, we advise you to manage the use of these resources sparingly.